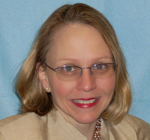 Anne Marie Lasoski, Psy.D.
Dr. Anne Marie Lasoski is a Partner at LifeDimensions Neuropsychological Services, Inc. at Braintree Rehabilitation Hospital. She has provided consultative services to pediatrics and adults receiving rehabilitative services at Braintree Rehabilitation Hospital and in private practice.
She received her graduate degree (Psy.D.) in Clinical Psychology from the Graduate School of Professional Psychology at Rutgers –The State University of New Jersey. She held research and clinical positions in the Behavioral Medicine Clinic at the University of Medicine and Dentistry, NJ. She completed a two-year, APA accredited Pre-Doctoral Internship as a Fellow in the Psychology Department at the Massachusetts General Hospital, affiliated with Harvard Medical School. She completed a two-year accredited Post-Doctoral Fellowship in Neuropsychology at Braintree Rehabilitation Hospital, affiliated with Boston University. Prior academic appointments have included instruction at the undergraduate level at Rutgers – The State University, New Brunswick, NJ, and the graduate level at The Department of Counseling and School Psychology at The University of Massachusetts, Boston. Memberships include the American Psychological Association (APA), the National Academy of Psychology (NAN), and the Massachusetts Neuropsychological Association (MNS).
Dr. Lasoski assesses pediatrics, adolescents, and adults. Her publications, clinical work, and interests include the neuropsychological assessment of acquired neurological disorders and psychiatric disorders as well as learning disabilities and neurodevelopmental or genetic disorders.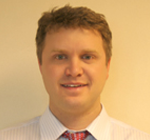 John Fahey, Ph.D.
Dr. John Fahey is a Pediatric Neuropsychologist who attained his M.A. in Counseling Psychology at Boston College and his Ph.D. in Counseling Psychology at Temple University. He completed his post-doctoral training at Tufts Medical Center in Boston, Massachusetts.
Dr. Fahey has a special interest in evaluating children with psychiatric conditions and with understanding the interplay of neuropsychological and emotional factors in understanding a child's overall adaptation and functioning. He enjoys consulting with parents and schools in order to develop plans to address children's unique challenges.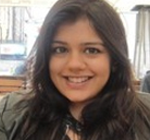 Ashita S. Gurnani, Ph.D.
Dr. Ashita Gurnani is an Adult Neuropsychologist joining LifeDimensions Neuropsychological Services in 2020. Dr. Gurnani attained her Ph.D. in clinical psychology with a focus in neuropsychology and geropsychology at the University of Colorado, Colorado Springs. She completed a one-year, APA accredited, pre-doctoral internship in adult neuropsychology at Henry Ford Health System in Detroit, MI. She then completed a two-year, post-doctoral fellowship in adult neuropsychology at Beth Israel Deaconess Medical Center and Massachusetts Mental Health Center, affiliated with Harvard Medical School.
Dr. Gurnani previously held an academic appointment at the University of Colorado, which included instruction at the undergraduate level. She has been actively involved in research and has 10 peer-reviewed publications, two non-refereed publications, and several poster presentations at national conferences. Her research interests encompass cognitive aging and neurodegenerative disorders. Her memberships include the Massachusetts Neuropsychological Society, where she currently serves as a member of the Board of Directors and Membership Chair, the National Academy of Neuropsychology, and the International Neuropsychological Society.